Dexter, Mich. (Feb. 19, 2019) – Representatives from SRSLY have returned from Washington, D.C., where they joined approximately 2,800 substance abuse prevention specialists and advocates from throughout the country for Community Anti-Drug Coalitions of America's (CADCA) 29th Annual National Leadership Forum, held from Feb. 4 through 7, at the Gaylord National Hotel and Convention Center.
With more than 430 youth in attendance, the Forum broke its record for youth involvement. Six SRSLY youth attended the conference and participated in a Youth Leadership Initiative to learn how to apply CADCA's prevention model in their own communities.
On Wednesday's Capitol Hill Day event, SRSLY and other Forum attendees met with U.S. Representative Tim Walberg, Senator Debbie Stabenow and Senator Gary Peters. During these meetings, coalition members talked about the importance of national funding for prevention, and the youth informed leaders about specific needs in Dexter.
"I went to Capitol Hill and met with our representatives to help them understand the need for funding organizations like SRSLY," said SRSLY Dexter youth member Archer Horner. "Youth need groups like SRSLY to create a sense of community and connect with each other to eradicate the need to fill time by doing drugs."
On the final day of the conference, First Lady Melania Trump spoke to youth leaders about the opioid epidemic.  She also encouraged young people to continue their prevention work and to make a difference in their communities.
Several national prevention leaders spoke at the conference, including Surgeon General of the United States Dr. Jerome M. Adams and Director of the Office of National Drug Control Policy Jim Carroll.  The conference also featured speakers and trainings from the Drug Enforcement Agency (DEA), Substance Abuse and Mental Health Services Administration (SAMHSA), National Institute on Drug Abuse (NIDA), and the National Institute on Alcohol Abuse and Alcoholism (NIAAA).
CADCA's National Leadership Forum is the nation's largest training event for community prevention leaders, treatment professionals and researchers.  The Forum covered a wide range of topics – everything from how to prevent prescription drug abuse to addressing the increase in electronic cigarettes use.  The conference also covered trending marijuana issues and how to develop policies to reduce underage drinking.
About SRSLY
SRSLY's mission is to empower youth to live healthy, substance-free lives by bringing the community together. SRSLY was formed in 2008 in response to local data showing that teens in Chelsea were more likely to abuse drugs and alcohol than state and national averages. SRSLY promotes positive family, school, and community involvement. SRSLY also works to limit youth access to alcohol and other drugs and to reduce parental and peer approval of youth drug use. SRSLY receives support from the Office of National Drug Control Policy's Drug-Free Communities Program, the Coghlan Family Foundation, St. Joseph Mercy Chelsea, and the Five Healthy Towns Foundation. For more information, visit www.srslydexter.org or follow SRSLY on Facebook, Twitter, and Instagram.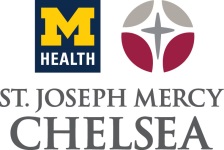 About CADCA
The mission of CADCA (Community Anti-Drug Coalitions of America) is to strengthen the capacity of community coalitions to create and maintain safe, healthy and drug-free communities globally.  This is accomplished by providing technical assistance and training, public policy advocacy, media strategies and marketing programs, training and special events.